Hero Hunts Wounded Warriors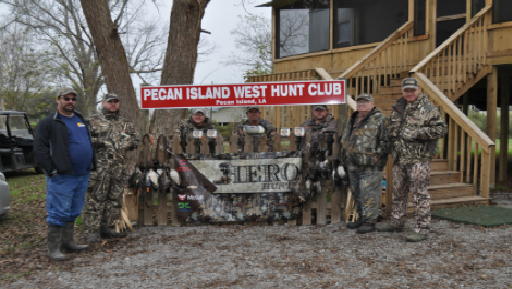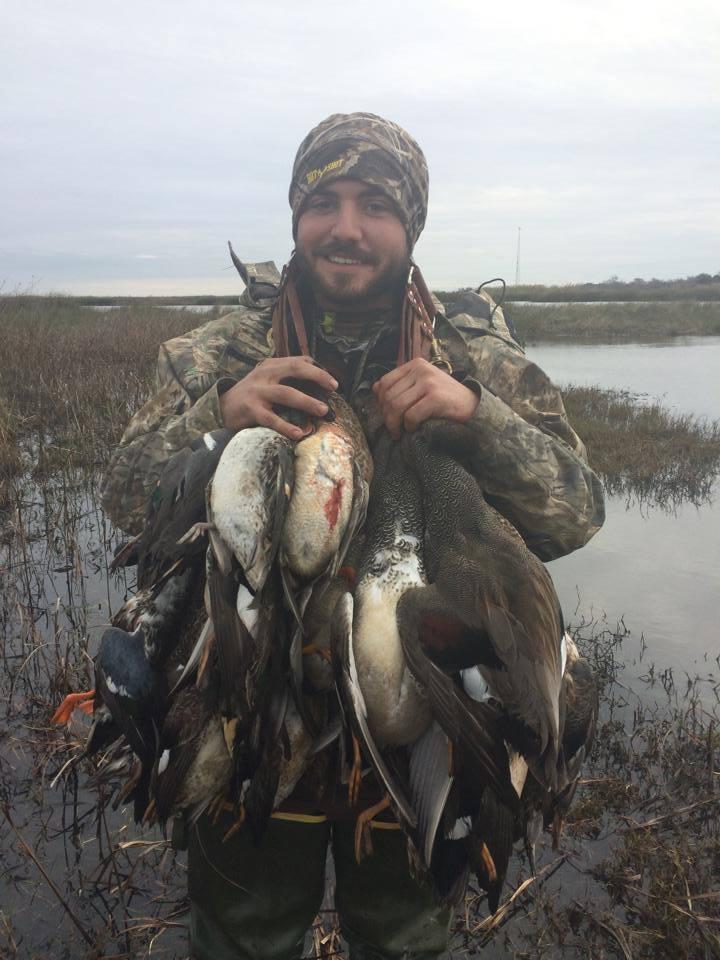 Guided Duck and Teal Hunts in South Louisiana

The Pecan Island West Hunt Club is located on 1,000+ acres of private, water-controlled property adjacent to White Lake where you will find some of the best duck and teal hunting in South Louisiana. We have been hunting ducks on our marsh property in Pecan Island for over 60 years. Drawing from our experience, we have crafted topnotch wooden blinds camaflouged with cane from the surrounding area. Our blinds are easy to access, requiring only a 10-minute ride by a Polaris and a 5-minute ride by boat.
The Pecan Island West Hunt Club offers guided services for the following waterfowl hunts:

Teal Hunt: Get an early start on your duck hunting season and head to the Louisiana West Zone marshes in Pecan Island, Louisiana to hunt the migrating teal. These fast-flying ducks are among the earliest birds to migrate south and provide fast action for sportsmen. The proposed season for Teal hunting in South Louisiana lasts 16 days and runs September 15, 2023 through September 30, 2023.

Youth & Veterans Only Hunt: During the Youth and Veterans Only weekend in the West Zone, eligible hunters are limited to veterans and active duty miliary members and those 17 years old or younger on the date of the hunt.
Veterans and active duty military personnel must possess valid proof of service.
The youth is the only one permitted to possess a gun and must be accompanied in the blind by a parent or guardian who should be hunter safety approved with a valid hunting license. More information regarding hunter education and requirements for the adult 'escort' for the Youth Hunts can be found on the Louisiana Department of Wildlife and Fisheries (LDWF) website.
The proposed Youth & Veterans Only hunt season in South Louisiana lasts only 2 days and takes place on November 4, 2023 and November 5, 2023.

Duck Hunt: The season for duck hunting in the South Louisiana West Zone lasts 60 days and is broken out into 3 segments. The proposed first segment opens November 11, 2023 and closes December 3, 2023. The second segment opens December 16, 2023 and runs through January 2, 2024. The third segment opens January 13, 2024 and runs through January 31, 2024.

.
.
Testimonials from past hunters
"Best first teal hunt ever!" - Mike, Shreveport, LA
"Best trip ever! Will be back!" - Bret, Duson, LA
"Awesome hunt. Great guides. Limited out!" - Thomas, Houston, TX
"Thanks for supporting the Veterans! Hero Hunt 2014" - Troy, Natchitoches, LA
.
Contact us for more information about hunting services through our company in Pecan Island, Louisiana.